Overview
The arch functions as a shock absorber for our entire body. Each time we step down, we place up to 5 times our body weight on the foot, depending on whether we are walking, running, or jumping. If there were no shock absorber in the foot, the force of each step would fracture or dislocate the bones of the foot, leg, and lower back. When pain occurs in the arch, it is telling us it is "sick" and cannot function properly. If left untreated, it can cause constant pain throughout the entire foot, and eventually the knee, hip, and lower back.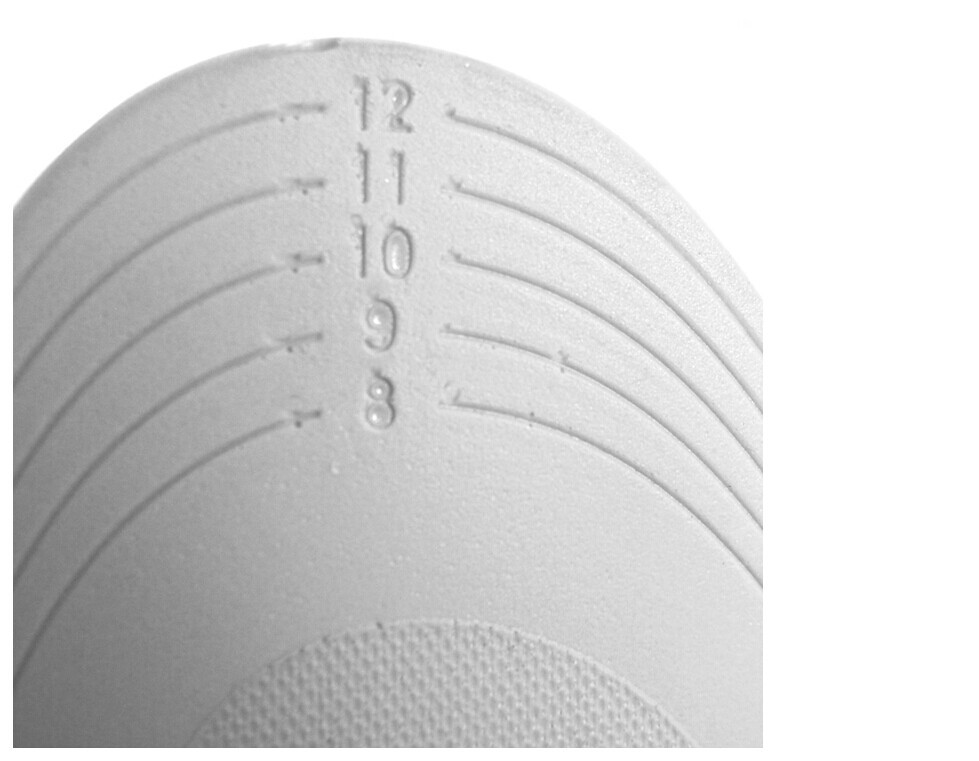 Causes
The most common cause of arch pain is plantar fasciitis. Plantar fasciitis is the name that describes inflammation of the fibrous band of tissue that connects the heel to the toes. Symptoms of plantar fasciitis include pain early in the morning and pain with long walks or prolonged standing. Arch pain early in the morning is due to the plantar fascia becoming contracted and tight as you sleep through the night. When awakening and walking in the morning, the fascia is still tight and prone to irritation when stretched. When walking or standing for long periods, the plantar fascia becomes inflamed and painful. Treatment of plantar fasciitis is best accomplished with some simple stretching exercises, anti-inflammatory medications, and inserts for your shoes.
Symptoms
Pain in arch of foot is really the only symptom of this condition. It is unlikely to see any swelling or bruising and instead there will be a deep tender spot near the heel. Occasionally the pain may radiate further down the foot. With this condition, pain will usually be felt first thing in the morning or after periods of sitting. This is because the plantar fascia tightens and shortens slightly when there is no weight on it and by standing on it it suddenly stretches and becomes painful. After a few steps it starts to loosen off and the pain may subside. If this is the same pattern of pain you experience it is quite likely you have plantar fasciits. Pain may also be felt when walking up stairs or standing on tip-toes (anything that stretches the fascia).
Diagnosis
In more difficult cases of plantar fasciitis you should see your foot health professional for a thorough examination. They will find out why your arch or heel pain occurred in the first place and devise a treatment plan to relieve your pain and prevent it from reoccurring. They will evaluate your feet, walking pattern (gait), shoes, activities, exercise methods, and other relevant information and then devise your treatment plan.
Non Surgical Treatment
The most effective treatment for foot arch pain and strain is to use an arch support. The arch support sits under the foot and stops the arch of the foot from collapsing, thereby preventing the stretch of the arch pad which causes pain and discomfort. Wearing an arch support in slippers or house shoes can also prevent pain in the mornings when discomfort it most common and severe. Arch supports usually relieve symptoms within a few days.
Surgical Treatment
Surgical advances have dramatically improved the ability to alleviate the pain and decreased function that millions of Americans experience due to flat feet. Nevertheless, many patients and even some physicians remain unaware of the new procedures, which are best performed by a foot and ankle specialist who has the applicable training and experience.
Prevention
Strap the arches into the anatomically correct positions with athletic tape and leave them like this for some time. If the fallen arches are an issue with the muscular structure, this may give the muscles an opportunity to strengthen. This is definitely not a fallen arches cure all the time but it can help prevent it more times than not. Ask a doctor or physical therapists to show you how to do this taping. Find shoes that fit. This may require that you get your foot measured and molded to ensure that the shoe will fit. Shoes that are too big, too tight or too short, may not directly cause the fallen arches, but they can assist with the damage to the area. These shoes should have thick cushioning inside and have plenty of room for your toes. Walk without shoes as much as possible. Shoes directly assist with weakening and distorting the arches of the feet so going without shoes can actually help strengthen your arches and prevent fallen arches. Walking on hard and bumpy surfaces barefooted makes the muscles in your feet strengthen in order to prevent injury. It is a coping mechanism by your body. Insert heel cups or insoles into the shoes that you wear the most. Many people wear uncomfortable shoes to work and these are the same shoes that cause their arches the most problems. Inserting the heel cups and insoles into these shoes can prevent fallen arches from occurring. Many people place these inserts into all their shoes to ensure support. Ask a medical professional, either your doctor or a physical therapist, about daily foot exercises that may keep the arches stronger than normal. Many times, you can find exercises and stretches on the Internet on various websites. Curling your toes tightly and rotating your feet will help strengthen your longitudinal arches. Relax your feet and shake them for a minute or so before you do any arch exercises. This will loosen the muscles in your feet that stay tight due to normal daily activities. Wear rigid soled sandals whenever possible to provide a strong support for your arches. Wooden soled sandals are the best ones if available. Walk or jog on concrete as much as you can. This will create a sturdy support for your arches. Running or walking in sandy areas or even on a treadmill, does not give rigid support. Instead, these surfaces absorb the step, offering no support for arches.
Stretching Exercises
Calf Raises. Strengthens the tendons in your heels and calf muscles, which support your arch. Raise up on the balls of your feet as high as possible. Slowly lower down. Do three sets of 10 reps. Progress to doing the raises on stairs (with heels hanging off), and then to single-leg raises. Step Stretch. Improves flexibility in your Achilles tendon and calf-when these areas become tight, the arch gets painfully overloaded. Stand at the edge of a step, toes on step, heels hanging off. Lower your heels down, past the step, then raise back up to the start position. Do three sets of 10 reps. Doming. Works the arch muscles and the tibialis posterior (in the calf and foot) to control excess pronation. While standing, press your toes downward into the ground while keeping the heel planted, so that your foot forms an arch (or dome). Release, and do three sets of 10 reps on each foot. Toe Spread and Squeeze. Targets the interossei muscles of the foot, which support the arch. While sitting, loop a small resistance band around your toes. Spread toes; release. Then place a toe separator (used at nail salons) in between toes. Squeeze toes in; release. Do three sets of 10 reps of each exercise on both feet. Towel Curls. Works the toe-flexor muscles that run along your arch to increase overall foot strength. Lay a small hand towel on the floor, and place one foot on the towel. Using just your toes, scrunch the towel toward you, hold, then slowly push the towel away from you back to start position. Do three sets of 10 reps on each foot.